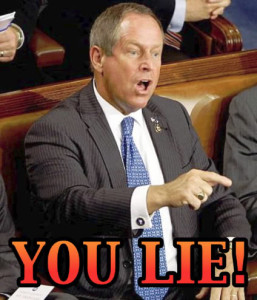 There's a lot of net neutrality stuff going on right now, and since that's an issue I'm rather interested in, there might be two or three posts about it over the next few days. For now, just a quick li'l reminder:
The cable companies (not to mention FCC Chairman Pai) are screaming right now that the FCC never, ever dared regulate Internet Service Providers during the early days of the Internet. They claim that the modern free Internet grew up on top of an equally free infrastructure market where ISPs benevolently expanded their networks and increased speeds in order to earn a bigger profit–the perfect capitalist love story–until the Evil Obama Administration released the first-ever ISP regulations mandating net neutrality in 2015. You may even see this story repeated in outlets like the Wall Street Journal, which could never resist such a perfect free-market fable.
Well, I say "fable."
The more accurate word is "lie."
Remember that. The cable companies are lying to your face on this one, and they're hoping you don't know enough about the ISP regulatory regime of the '90s and '00s to gainsay them. So let me give you a quick refresher on what we discussed in these pages a few years ago:
The FCC has taken action to compel Internet Service Providers (ISPs) to comply with some form of net neutrality regulation for 23 out of the 28 years ISP's have existed.
15 of those 28 years have been spent under the so-called Title II regime–the strictest form of regulation available to the FCC.
This is not new. And the telecoms know it.