Fact-checking is a decadent industry.  Mainstream fact-checkers at the Washington Post and PolitiFact rate politicians' claims on multi-point scales ranging from "Pants On Fire" to "The Geppetto Checkmark."  To manage these multi-point scales, fact-checkers must resort to subjective measurements of "relevant information" and "context" in order to determine whether a statement is "true" or merely "mostly true" or somewhere south of true.  Unfortunately, these are fundamentally subjective judgments, and the fact-checkers' fact-checks more often reveal their own biases than they reveal the truth.  Indeed, all too often, the fact-checkers end up clouding the truth.  Sometimes, they deliberately evade it.
I'd like to try an alternative approach, and so we at the James J Heaney Institute are rolling out a new fact-checking apparatus, which we are dubbing Just the Facts, Ma'am.  From time to time, we'll grab a quote that is making the rounds.  Then we will tell you whether the quote is true, false, or neither true nor false, aka "debatable".  (Things which might fall into that last category are opinions, non-assertions, vague claims, predictions, semantic arguments, and unclear assertions.)  No tricks, no context, no mercy.
Everyone says things that are false from time to time.  Sometimes the error is legitimate; other times it's deliberate, or at least blameworthy. Just The Facts, Ma'am will make no attempt to distinguish between these different sorts of errors.  We won't distinguish between statements that are the honest-to-God truth and merely misleadingly true, either.  PolitiFact has shown us what an ugly, worthless business fact-checking becomes when we try to act as both fact-checker and moral scold.  We will give you Just the Facts, Ma'am (with apologies to our male readers). Certain subjective judgments are unavoidable in fact-checking, because we have to choose which facts to check, but we're hopeful that we can redeem this sad cottage industry while retaining its punchy bottom-line judgments.  It's a great experiment, and we hope you're wishing us luck.
And here is our first fact-check: allegations have been making the rounds on the web lately that the Obama Administration is closing the U.S. diplomatic mission to the Holy See.  The specific statement we'll fact-check is the National Republican Senatorial Committee's succinct summary:
The media is reporting that President Obama plans to close the U.S. Embassy to the Vatican. (Source [Cached])
While it is true that some media reported that the Vatican embassy was being closed, including the Washington Times and (reportedly) The Drudge Report (whose fast-changing headlines are notoriously hard to link), these minor sources are hardly "the media."  Even among right-wing and Catholic media, most outlets reported that the U.S. Embassy to the Vatican is being relocated to share a building with the U.S. Embassy to Italy.  Those sources include Breitbart, CatholicVote, the National Catholic Register, the Fishwrap, and even, after their inflammatory headline, the Washington Times.
The U.S. mission to the Vatican is not being closed.  It is being relocated.  Its distance from the Vatican will remain approximately the same (the new building is a tenth of a mile
closer).  It will retain its full staff and services, as well as the separate street address required for all Vatican embassies.  It will continue to be the fully-functioning U.S. Embassy to the Holy See without institutional interruption.  The NRSC's claim is FALSE.
Whether this move is on balance a good thing or a bad thing, whether it is a downgrade or an upgrade, and whether it is a signal of President Obama's disdain for Catholics or merely a signal of security worries in the wake of Benghazi, are of course DEBATABLE propositions, into which this column dares not wade.  The State Department also alleges that the new building is more architecturally attractive than the old one.  Though we are tempted to rate this claim True, we admit that debate is theoretically possible and leave it untouched.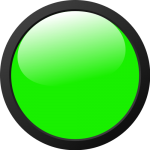 One other claim making the rounds is that this isn't even Pres. Obama's idea, but Pres. Bush's.  PolitiFactmakes this claim concretely while passing judgement on Gov. Jeb Bush's Nov. 27th Tweet about the move.  (We avoided fact-checking Gov. Bush's tweet because it was in the form of a question.)  To wit:
In addition, the move didn't originate with Obama. It has been in the works since George W. Bush — Jeb Bush's brother — was president. (Source)
The origin of this claim is a 2008 Inspector General report which discusses the possibility.  (The ambassador at the time was Mary Ann Glendon, who may be familiar to Catholic readers.)
The U.S. government could realize significant savings if Embassy Vatican relocated to the compound on which Embassy Rome now stands and where the U.S. Mission to the UN Agencies in Rome soon will move. In addition to cost savings, security would be improved. The possibility of relocating Embassy Vatican was raised in 2005 after the addition of the spacious Sembler Building to the Embassy Rome compound. The Embassy Vatican ambassador at the time opposed the move citing "policy grounds" that included anticipated strong objection by the host government and Congressional support for physically separate missions to Italy and the Holy See. In June 2006, the Department authorized Embassy Vatican to remain at its current location based on these considerations. [REDACTED] In addition, significant cost savings and improved functionality would be achieved by a move to the Embassy Rome compound into a building that would preserve Embassy Vatican's identity.
The report goes on to recommend that Embassy Vatican "develop and implement a plan to relocate to the Embassy Rome compound, as soon as possible."  Recommendations of the Inspector General are typically followed, so it is likely that planning work, at least, began.  Some readers may argue that, if George W. Bush's ambassadors were still in the Vatican Embassy, the project never would have actually been implemented, but this is speculation.  Work on the project began under President Bush, so the PolitiFact claim is TRUE.
That's all, folks.
Image Credit: Red, yellow, and green "traffic light" rating images are licensed for attributed use by Wikimedia Commons user 1RadicalOne.